26 Feb

Top 20 of 2014: Scrapie (19)
Written by leo in Community / Trackmania² Stadium

This is the second in a series of articles revealing the top twenty TrackMania²: Stadium tech drivers of 2014. For more information, see
the first post
.
Scrapie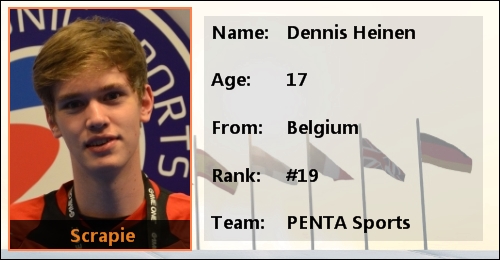 Dennis "

Scrapie

" Heinen

is one of the younger players in the competitive scene. Despite this, the seventeen-year-old has already made somewhat of a name for himself, largely due to many fantastic performances in 2014, his 'break out' year. Heinen's first major result came in February, when he placed fourth in an incredibly close Alienware Cup final. Playing for Enthuse, a notable 'tier 2' team, he defeated reputable opponents such as

Kalle "

frostBeule

" Videkull

to reach the competition's final round. Beaten only by

Dylan "

Zack

" Delhaye

,

Dennis "

Massa

" Løtze

and

František "NeO" Filiačs, his performances in the competition showed that he had the potential to match these well-known players.
His unprecedented performance in this cup got him noticed by bigger teams, among them the German Penta Sports. Within weeks of the cup, he left Enthuse to join the Penta squad. Heinen was then thrown straight into ESL's first division, and would now play against the very best the TrackMania 2 tech scene can offer. Penta finished the thirteenth ESL season in 6th place, perhaps disappointing given the Penta players' potential. However, Heinen continued to place well in solo competitions; in September, the Belgian took fourth place in Stadium Giant Cup 1, the first edition of the famous cup series played in TrackMania²: Stadium. Here, he faced competition similar to that of the Alienware Cup he played previously, and while fourth was a good result, Heinen was still without a podium placing in a large solo tournament.
The same month, he and two of his Penta team mates,

Oliver "Oli" Schafroth and

Mikael "MiQuatro" Jäppilä, took second place in the second DDE twenty-four hour road race. Heinen staggeringly played for over ten of the twenty-four hours, and kept a good pace throughout, so their podium spot is largely down to his ability to stay focused and play consistently for long periods of time.
Just over a month later, Heinen played at Electronic Sports World Cup in Paris, his first LAN event and unquestionably the most prestigious annual competition in all of TrackMania. The event, which spanned from October 31st to November 2nd, saw thirty of the best players in TrackMania battle to take the number one spot. After progressing to the second round of the winners bracket, he was knocked down to the lower bracket after an intense match that saw Heinen,

Tim "

Spam

" Lunenburg

and

Peter "

znik

" Skarstein

all in finalist mode. The Belgian then had little success in the losers bracket, and was knocked out in seventeenth place in a match that saw

Løtze

and

Titouan "

OmnipotZ

" Le Maner

move forward.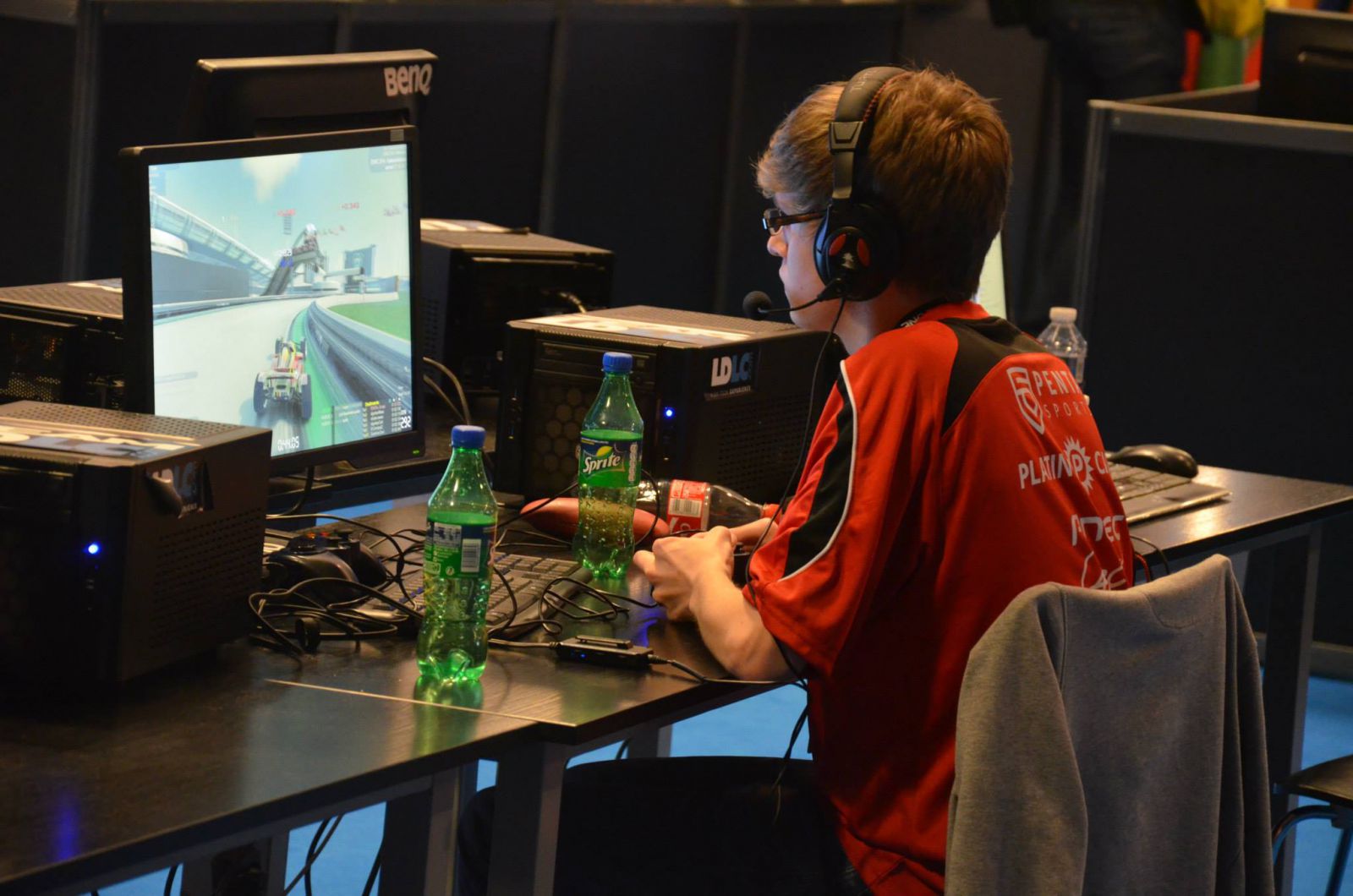 Heinen at ESWC, November 1st. Picture:

Florent "Some0ne" Gaudiller
Later that month, Heinen finally broke his spell of bad results in finals by placing second in the final of the OGSeries Solo Cup. It should be noted however that his competition was considerably weaker than at ESWC, or even SGC1 (his team mate Delhaye took first place, while

Manuel" Habi"
Blesa Lacárcel
and

Niklas" Beef" Leuther took third and fourth respectively).
Also in November, Penta Sports, with the aid of Heinen, was able to reach the semi finals of Stadium Team Cup 10, where they faced Team Dignitas in what would turn out to be a thriller. The match went to three maps, and Dignitas eventually took it with a 2-1 score. Penta seemed to lack a star player, a player who could carry the squad in high-stakes matches; Heinen played well on the second map, but finished near the bottom of the points table on the first, a sign of inconsistency in the young player's performances.
The future for Heinen is uncertain: will he continue to improve and impress, or has his performance stagnated? Either way, we are looking forward to following his TrackMania career throughout 2015.
Video: SGC1 final, casted by frostBeule