16 Sep

ESWC FRANCE 2012: Qualifications 1 done !
Written by ludo77130 in Competition / Trackmania² Canyon

Today 16/09/2012, the first french qualifier tournament took part ...
Players of this tournament
Kyb
Ludo
Answer
Waaam
Eddy
Alexoor
Cocow
Porix
Zypher
Nerzull
Nicolas1001
Willy
Sweet
Tona
Time Attack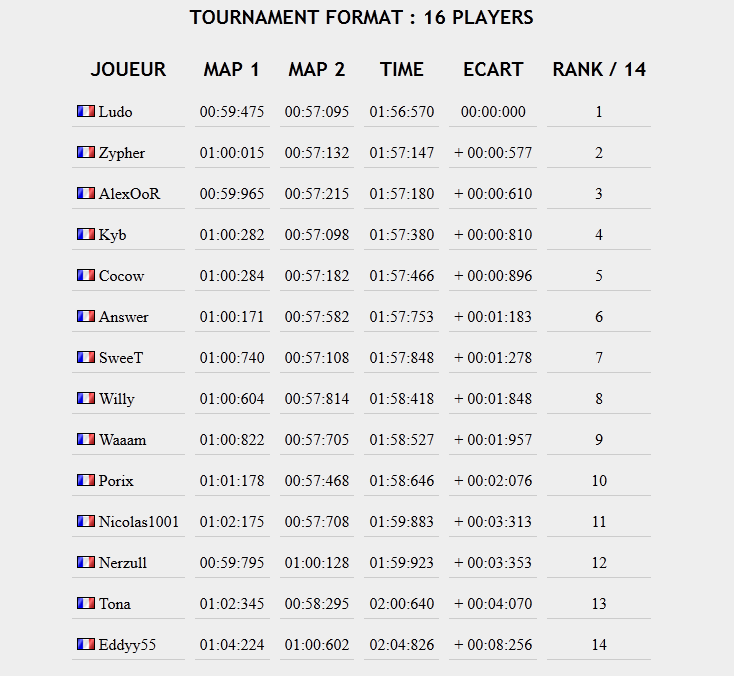 Playoffs tree
Winner bracket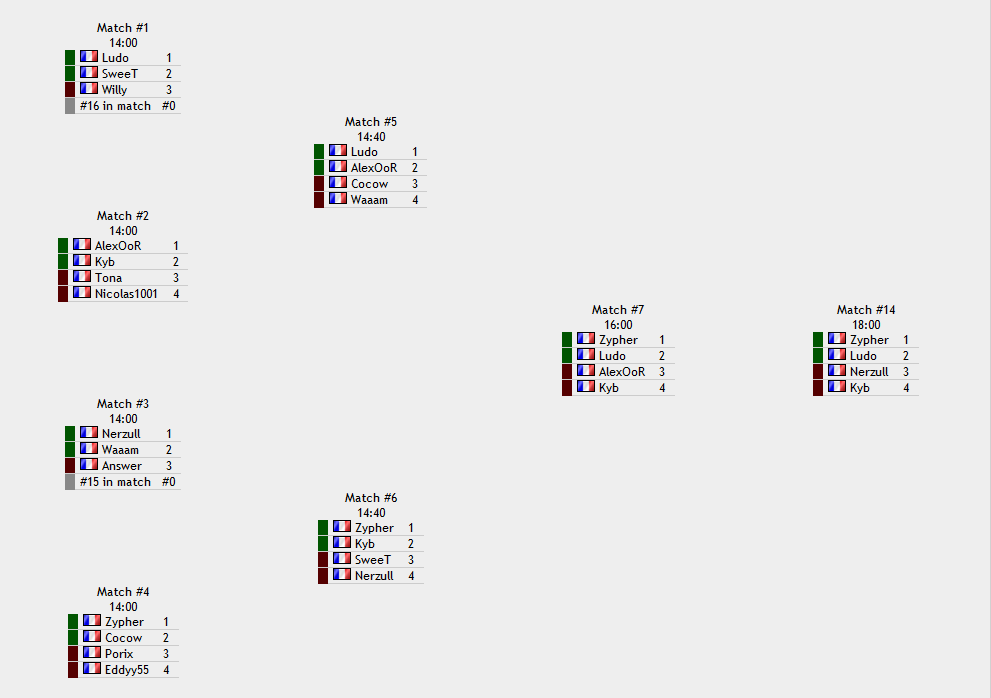 Looser bracket

Zypher, Ludo, NerzulL and Kyb are now qualified for ESWC France ! GG !

The second and last qualification tournament will be in 2 weeks: Saturday 29th of September 13h
All frenchs who want to participate and try their chance for ESWC France have to create an account on gamersband and register for the tournament !