30 Aug

NADEO week part #4 : Annki
Written by Fabien in Community / Maniaplanet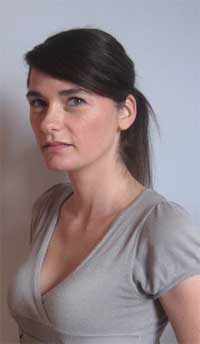 Hello Annki, could you introduce yourself to our readers, and describe your place at Nadeo Live
Hello Mania-Actu and hello to the readers. I'm Anne BLONDEL-JOUIN, a.k.a Annki, and I'm publishing manager of the Maniaplanet games developed by Nadeo (Trackmania ², ShootMania, QuestMania) in Nadeo Live!
Simple question first: what is Nadeo Live and what are the differences with Nadeo?
Nadeo Live! is to the Maniaplanet community what Nadeo is for the players. This department aims to listen as much as possible (and the best possible :-P) what the community do with Maniaplanet games to make their experience even more enjoyable. One could say that Nadeo make the heart of the game while Nadeo Live! done what goes around but always in collaboration with the community. And we take care of trailers and other video editing, but also major E-Sports Events through LANs and support on the forums just to name a few activities. Nadeo Live! has more similarities than differences with Nadeo actually. Just as in Nadeo, we advocate the agility and speed of execution of a small team (15 people, including interns) and we want to make sure to think "out of the box" continuously as we have the chance to work on games "out of the box".
Why having created Nadeo Live apart from Nadeo, and not integrated in Nadeo as a single department (development, marketing, ...)?
For several reasons, the main one is that we use common patterns (including engineers and community managers) we don't want to have "conflicts" priorities. How do you decide priority between developing the game and developing instruments for the community? Maniaplanet for us is a coherent whole, so it's impossible to choose between the two. The second reason is that we wanted to stay in small teams, so rather than get Nadeo one team of 30 people, we decided to let it at 15 people and set up to another one with 15 people alongside. But we are not physically far away from each other (only 2 subway stations between us) or philosophically elsewhere (everything we produce is designed with the player at the heart of our concerns).
We know that since 2009, Ubisoft acquired Nadeo. Did it lead the way to new opportunities, or otherwise brought new constraints? And what freedom Ubisoft gives you on the choice of game orientation?
If Ubisoft acquired Nadeo it's first and foremost for its culture of game development so it's very important for them to comply the most with the values of Nadeo. They are still in a "suggestive approach" and they have in heart to share with us their expertise and experience in the field (do not forget that this is one of the best game editor/developer in the world as well) but it's up to us to choose what we want to do. TOP MANAGEMENT Ubisoft understands the Maniaplanet project and their main concern is to ensure the best development possible, therefore they are very careful to ensure that we have the tools to succeed.
1 word to describe ShootMania?
Several words if possible? I'll make it short: ShootMania? To try it is to adopt it, ask your best friend what he thinks.
Thank you for all these details and I let you finish.
Thank you to you for your questions, it is always nice to talk about ShootMania. In conclusion, I would like to reiterate our thanks to all the players who follow us since the beginning of the beginning (1st TrackMania) and all those who have joined us (you are some 16 million registered today) as well as those who boarded in the ShootMania adventure. I wish them to have as much fun as we have been having by playing the game and hope we will meet online, or on LAN, or on Mania-Actu for big matches.