28 Jun

Druidz Wants TMNF Back to Dreamhack
Written by frostBeule in Community / Trackmania Nations
Once upon a time, Dreamhack - the world's biggest LAN - used to have Trackmania Nations tournaments. All through 2008 and 2009 there were competitons being held in both the Summer and Winter editions of Dreamhack. However, for some reason or another, the game wasn't present anymore at Dreamhack after that despite being pretty successful with a decent amount of participants and with many good Swedish players.
This is why the Swedish eSports organization

Team Druidz has now started a campaign to try and get the game back to Dreamhack for the upcoming Winter edition of the event. To begin with, they have started a facebook page to gather interest for a presentation to Dreamhack.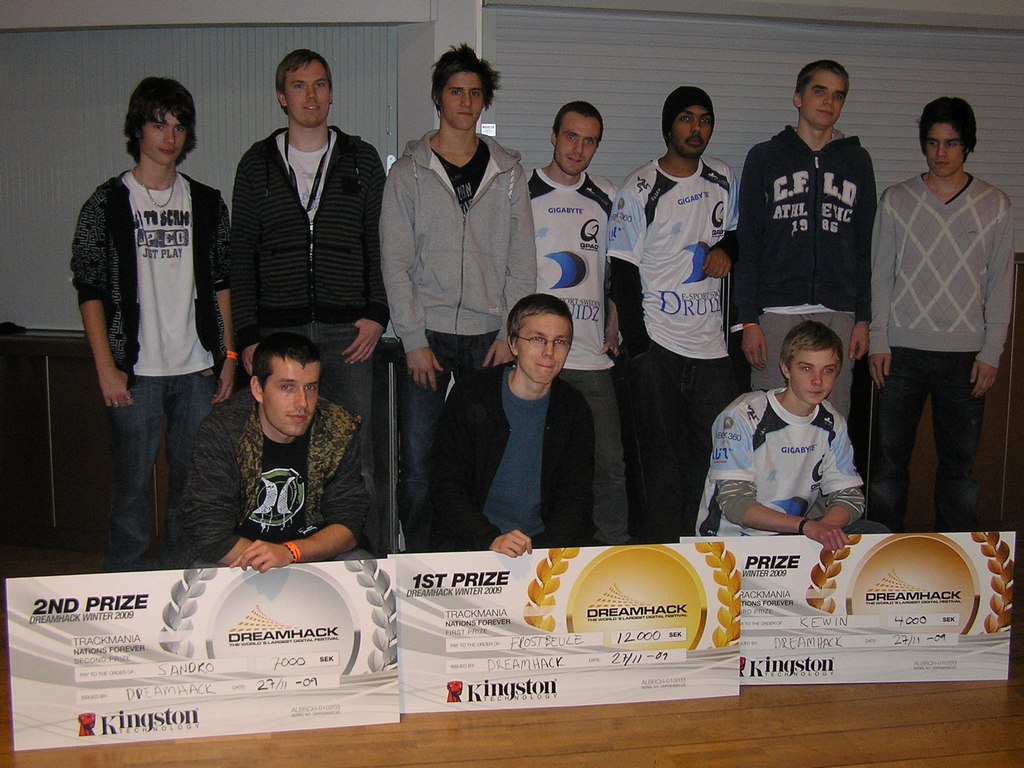 Group-photo from the last Dreamhack TMNF tournament held in Winter 2009
So if you support this idea, please like their page and also vote in the poll that they have set up there.