02 Mar

FET9: And the winner is...
Written by Sky in Competition / Trackmania United
"After witnessing intense fights over many laps of the finals, the winner of FET9 can be now finally announced!
Airovsky with their dream team consisting of Tona, Aurel, Furax And Yannovsky won the 9th Formula ET with an impressive score of 311 points. On second we have Pussychattes; A team full of people with unknown identities (Clara, Lila, LizZy) who managed to score 261 points overall and following them we have Dunno - BtC (Marius89, cl_ment, Devil, pranksta) on third with 252 points.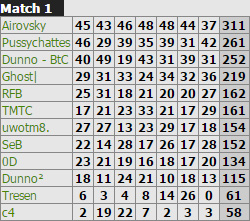 On Little Finals Y NOT ? with Tunga, Bergie and Zooz managed to win clearly scoring 265 points but for places 2-4 there was an intense battle which ended up in .pls (wormi, Sepe, deikka, Lolita) getting second with 232 points and Dunno³ (Firestorm, Cero, Noni, Voyager006) finishing in third with 227 points.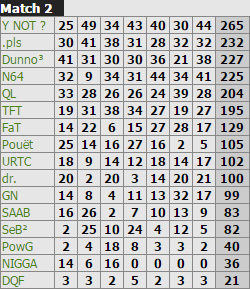 Gongratulations to all the finalists, the podium and especially Airovsky for winning both the group stage and the finals with their very impressive performance. This marks the end of FET9: I hope you guys enjoyed your time and stay tuned for information about the next ET leagues!
The full logs can be found from FTP of FET9. For detailed results and replays of the finals check the Final's R1 and R2 directories. The ET Admin Team"

Source: Lolita: http://www.et-leagues.com/fet9/