15 May

Manialink of the month : Unc-crew
Written by infarctus in Community / Creation
For our new "Manialink of the month", we will introduce you a great and full of content one. Indeed the Unc-crew released their own manialink where they propose for players tons of usefull things to download!
Manialink HomePage
What's in it?
For both ShootMania and TrackMania games, you will find custom 3D or 2 skins, ton of sounds, horns and avatars. Everything there is a way to customise your ingame profile. You want to not look like everyone? You want to taunt with the craziest horn you never heard? You are at the right place!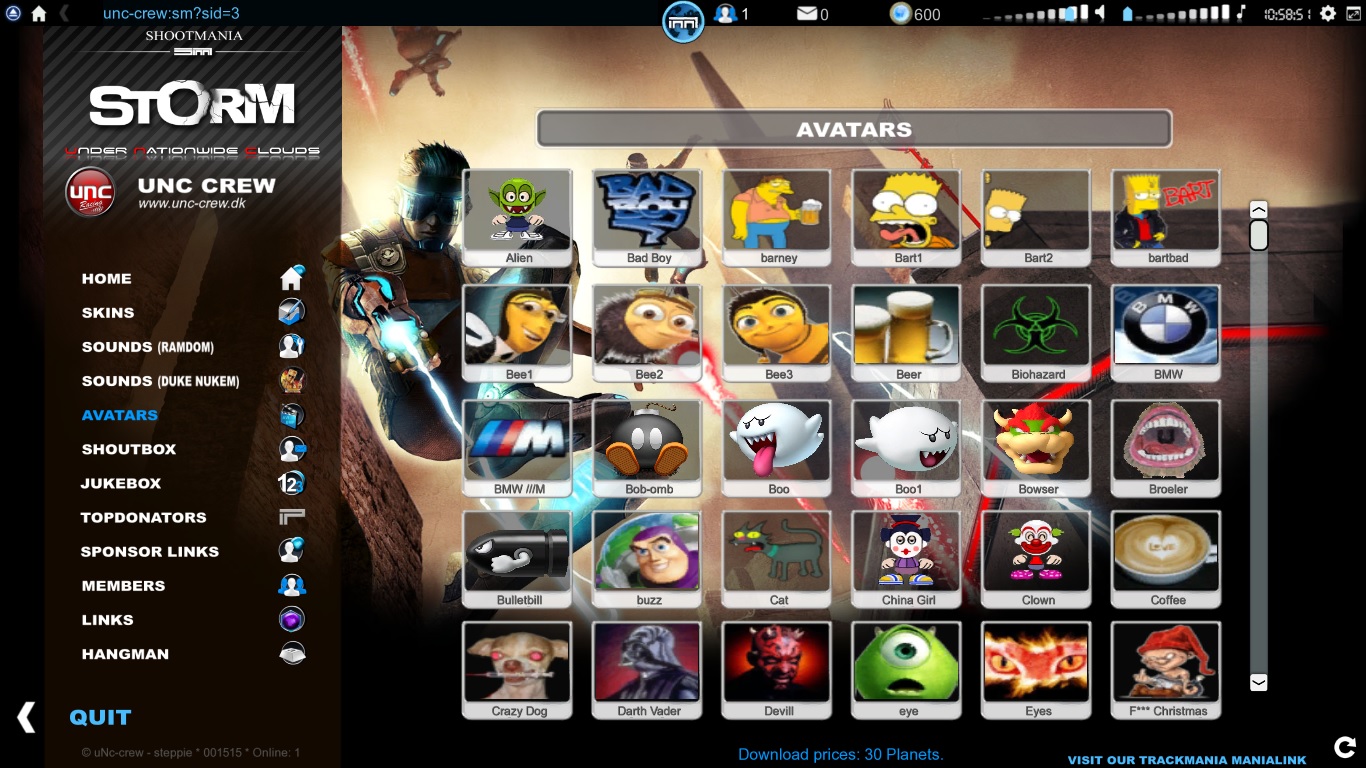 The ShootMania side
So do not waste any time, and if you are tired of searching in all available Bords and Sites for something, just browse this manialink that is a mix of all you were searching for.
Recall :
If you want to add your Manialink to our website, or get newsed, just contact us here!