12 Apr

Manialink of the month : Tetris!
Written by infarctus in Community / Creation

hey guys! You know what? We are inaugurating today or first peace of the collections we want to make! And this day will be about an awesome manialink made by Marcel. Indeed, in case you do not know, Maniaplanet has its own network full of amazing contents. And one of them is the more than famous Tetris game. Since 1984, people keep on getting crazy with this inimitable gameplay.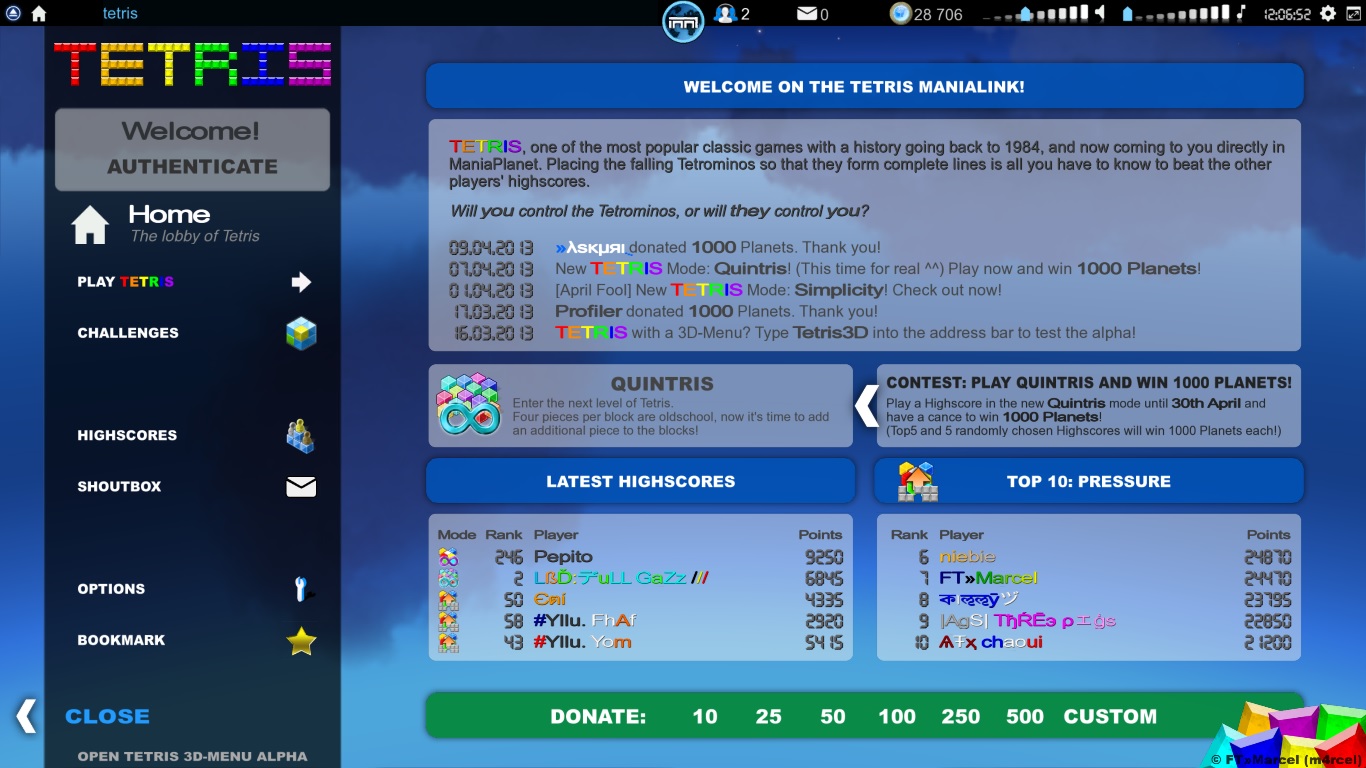 The Home page
The game :
Everybody knows Tetris. But this Manialink offers tons of features like a ranking, a shoutbox, a donation module and the possibilities to change your key settings. But it's far from being finished. Indeed there are 8 different gamemodes, so everybody will find what he is searching for. Fight for the first place or just having fun? You will have to choose between Endurence, Time Attack, Pressure, Quintris, Classic, High Speed, Nightmare and Contest, and play with the same gameplay as the original 1984's game.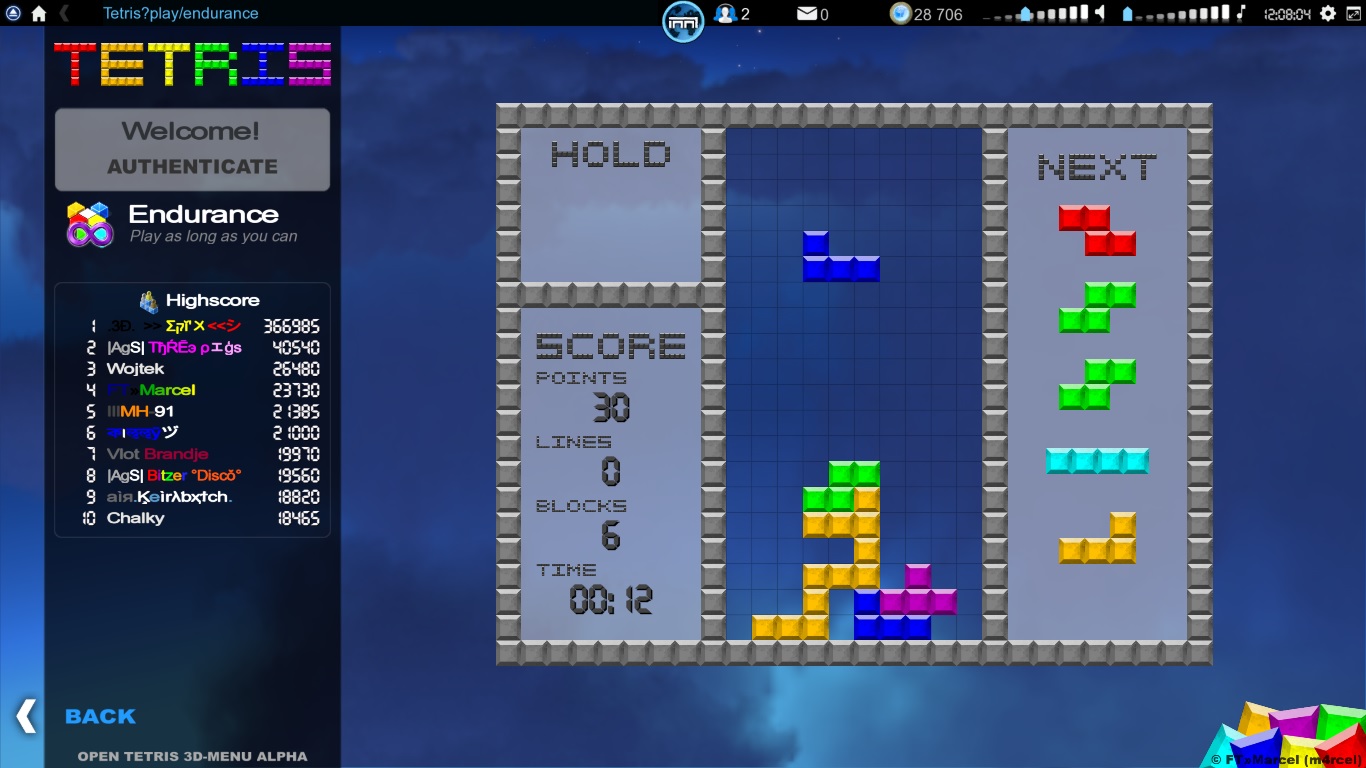 The Gameplay
There is a 3D version available too, with new 3D game menues. So just check out the details of different gamemodes just by going in this Manialink. You just have to type maniaplanet://tetris on the ingame browser, and start to play!