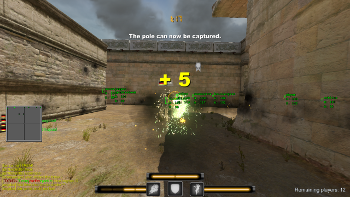 The Maniaplanet official forum gets rumbled by an incident that happened few days ago. Firsts cheaters with Mat Hack have been spotted! Indeed, since some days, some crafty players were keeping on doing incredile frags...Few hours laters, some honest players posted proofs on the Maniaplanet forum...
So it hapears that the first Shootmania Aimbot has been released, and few players are using it...So time to unleach the Super Hero that sleep within us all, time to release our Judge Dredd army and fight against that!
The proofs
Message from Hylis :
"At the moment, if you do a competition and would like to raise a cheating claim, I strongly suggest that you run your server with auto-saves of replays.

We need the replays from the server side, and not the client side.
viewtopic.php?p=115177#p115177

We are still working on it, we are still in beta and we have still other things to do on this, but it is a important topic for us. We just talk less about it for some obvious reasons."
So, we suggest to the crowd to not panic, take a deep breath before accusing everyone that kill you and just listen to Hylis's advises. This kind of players can easly get caught, and get knew by the community. Have fun playing!