01 Mar

[Up]Logitech 2on2 LAN
Written by frostBeule in Competition / Trackmania Nations

*Update* The results are in and here is the top 3:

eSuba.girls
(eSuba.tween+eSuba.kappa)

nEophyte
(nEophyte.Horeni+nEophyte.sharkyn)

Fakers
(Druidz.Hafik+BX3.Neo)
The Czech Republic/Slovakian TrackMania community has always been one of the most active ones, having held several offline LANs. However, it's also been affected by the slow falling of TMNF, and the last LAN was held over 1 year ago. But that will soon change as a 2on2(!) tournament will take place in Prague this upcoming Saturday! The tournament is sponsored by Logitech and will take place in the local LAN Center SkillZone.
The number of teams that have signed up are 9 (18 players in total). Notable players in the tournament are 2011 ESWC World Champion

eSuba/RedBull.hakkiJunior, 2012 ESWC Runner-Up

eSuba.tween, aswell as online-phenomena

BX3.NeO and veteran of the scene;

Acer|Sandro.
You will find the full list of players/teams here (scroll down).
Format
5 maps are being used in the tournament. The format of the tournament will be done through first a Time Attack qualifier on 1 map which decides who will get to start picking maps. Then a groupstage played in Team-mode and to 5 points will follow where each team plays against each-other once. After that, 8 teams from the groupstage go on to the playoffs which will also be played in Team-mode with either a 5 or 7 pointlimit. Only significant difference is that instead of picking maps, the teams will eliminate maps to decide the ones being played. Teams with higher seed from the groupstage gets to pick first.
Czech Gaming Championship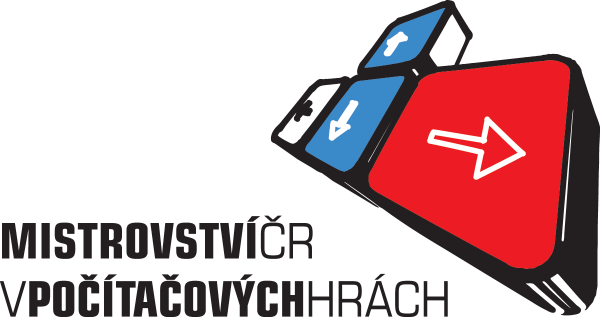 The tournament is part of the Czech Gaming Championship which runs all year long and consists of 3 cups per week where you gather points to try qualify for the main event. You can see the full list of cups here (pick TMNF in the filter).
Because the Logitech 2on2 LAN is an offline event, it's worth more points than usual.
Points are handed out like this*:
1. place - 250 points
2. place - 225 points
3. place - 200 points
4. place - 175 points
5. place - 150 points
6. place - 125 points
7. place - 100 points
8. place - 75 points
9. place - 50 points
*both players in the team get the same amount of points.
In addition to the points, there are also some smaller prizes to be won.
You can find the current standings of the Czech Gaming Championship here.
Follow the tournament
The tournament will begin on Saturday at 12:00CET, and end at 20:00CET the same day. You can follow the tournament by joining these relay-servers:
tmtp://#spectate=pz_relay1
tmtp://#spectate=pz_relay2